INTERNATIONAL PAPER MONEY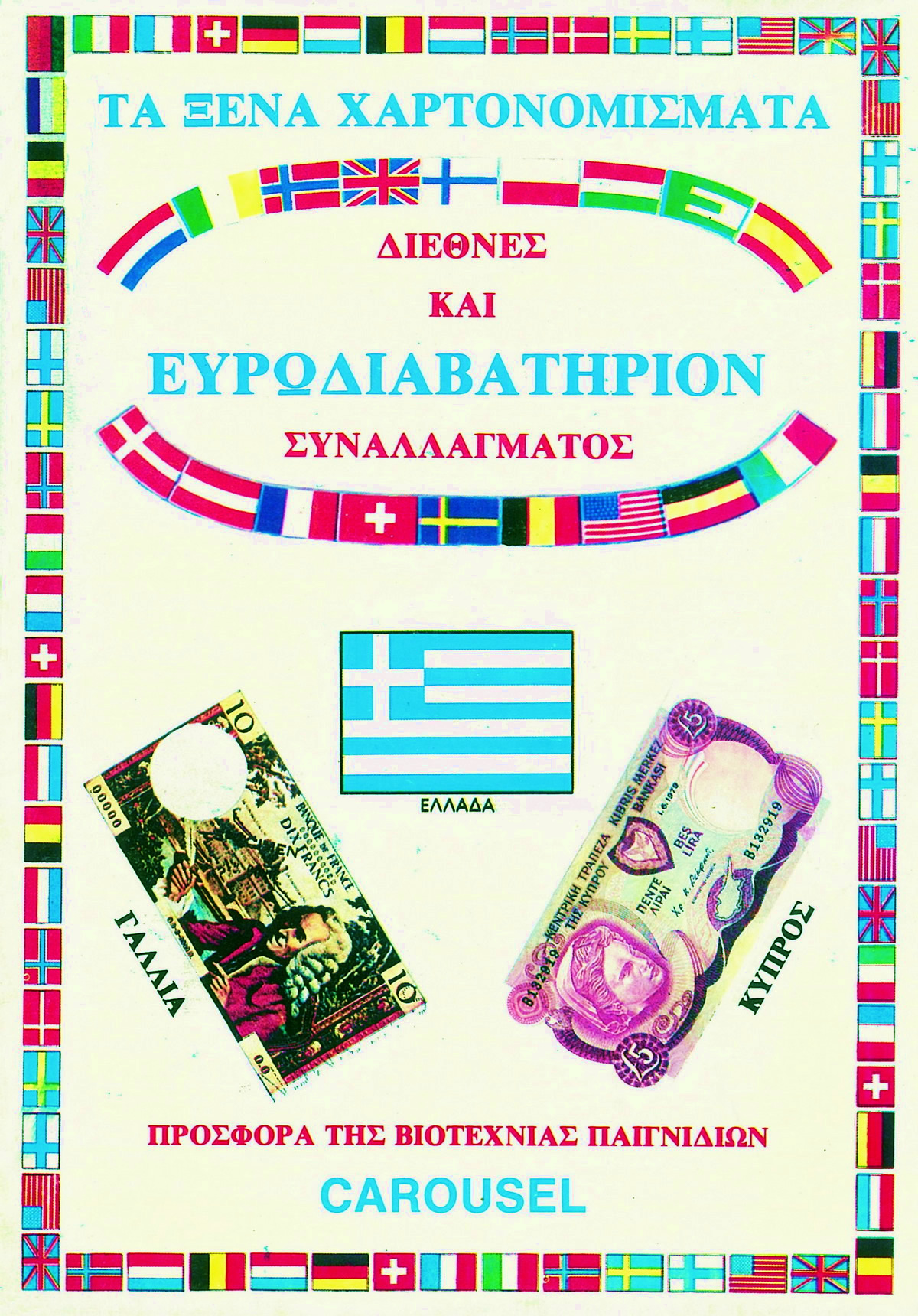 For one more time we thought to offer to you something beautiful, useful and encyclopedic.
We are present to you the National Currency of each country, the banknotes in photos-in dimensions-and their value in Greek drachmas.

Having in your hands these banknote copies along with the relevant information, you will be able, when you travel abroad or even here in Greece, to get to know them and learn what their value is in Greek drachmas.

Furthermore, having our leaflet in your hands (you could very well make your shopping abroad without the risk of making an error.

We think it is necessary and useful to carry this leaflet along with your passport, now that the borders of all countries have been opened, whether you are going to travel now, soon or at a later date.
Year: 1971
Total stickers: 128