JUNGLE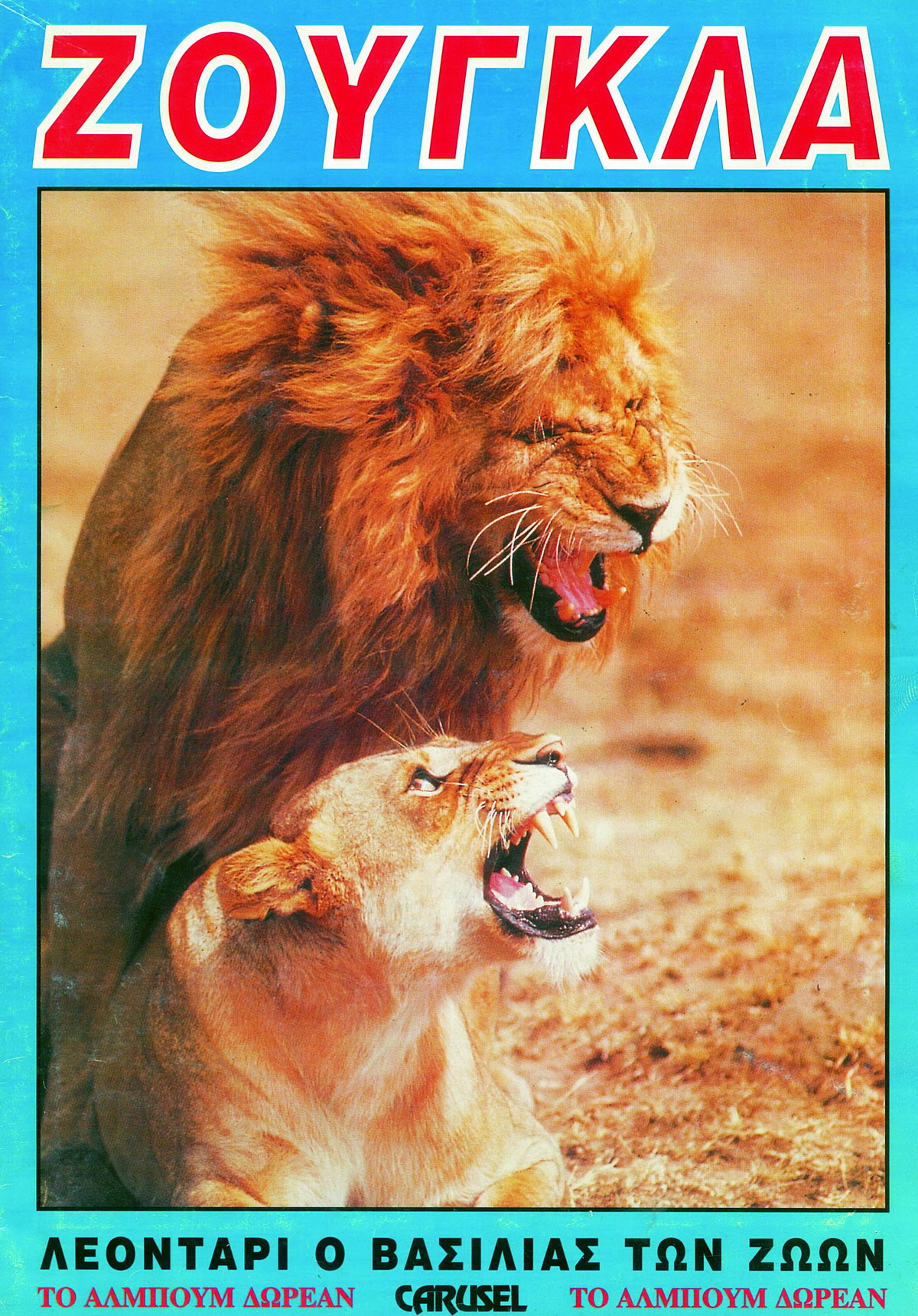 The CAROUSEL is the oldest Greek business of its kind. For the past 35 years it makes every effort in order to present to you the best of what is going on about various current and encyclopedic topics. So, this time too, you will have the chance to get to know the world of animals, birds and fishes. That is, wild carnivorous animals, such as lion, tiger, puma, hyena, etc.
Furthermore, we are going to present to you drawings and prehistoric animals, whose skeletons are in various museums around the world.

Relevant knowledge about the animals featured on each photo you may find in various encyclopedias, and so you will have the opportunity to enrich your knowledge as well. Finally we wish you a good start with your collection.
Year: 1978
Total stickers: 265