THE BIG JUNGLE OF ANIMALS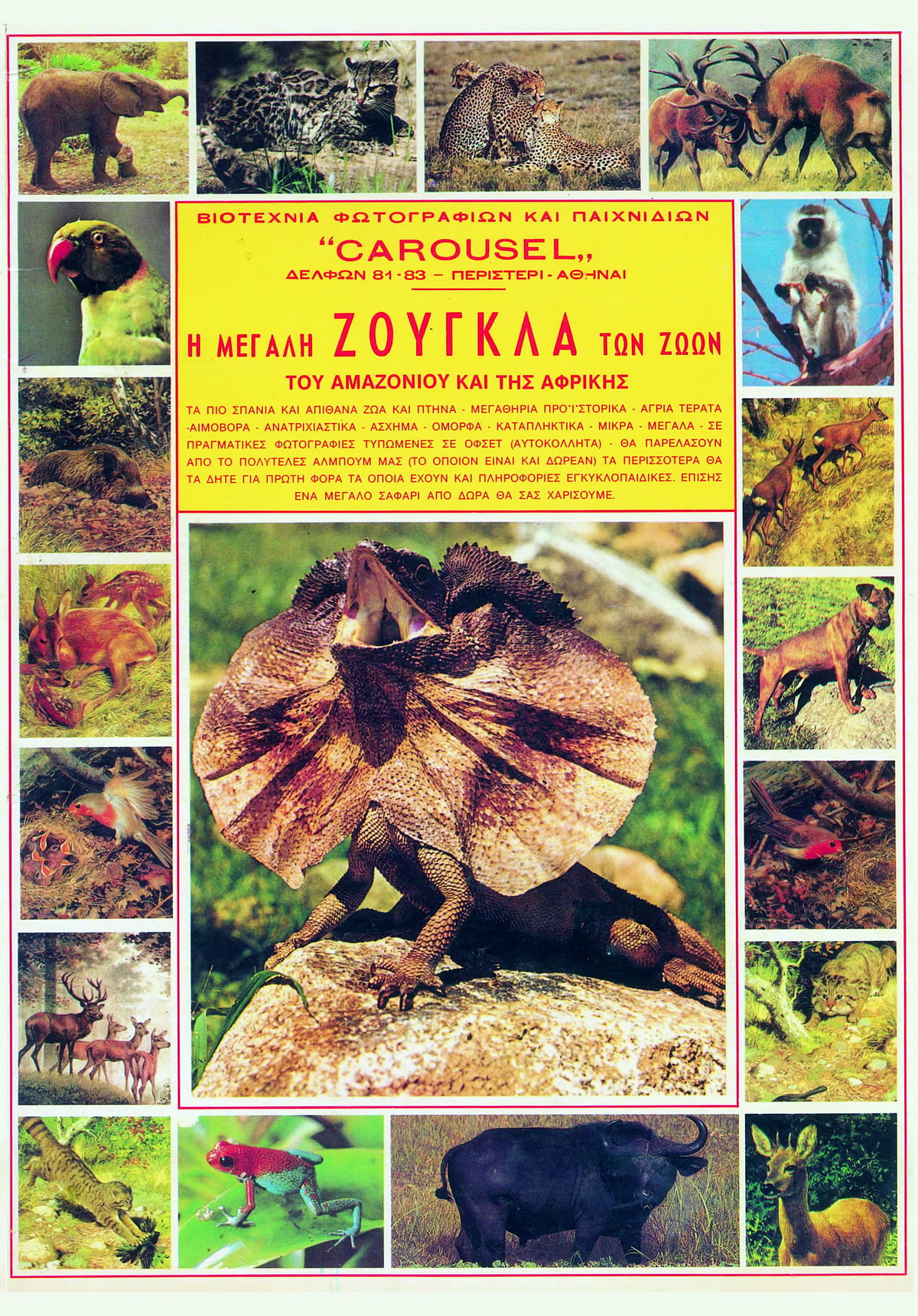 The most rare and fantastic animals and birds, prehistoric creatures, wild monsters, cruel, terrifying, ugly, beautiful, amazing,small, big, all in real photos. Most of them offer to you the opportunity to see for the first time and read relevant encyclopedic information.
A lot of things you are going to see and learn in this album!!!
Year: 1975
Total stickers: 400